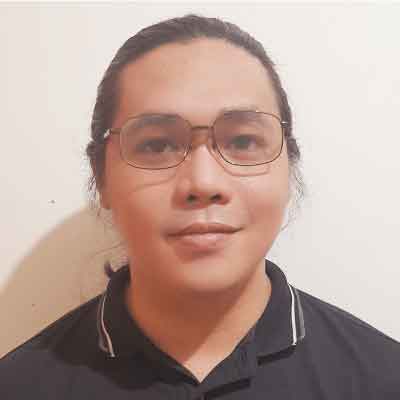 Benefits of Purchasing Workstations from your MSP
Purchasing new workstations can be a challenging and time-consuming project. Fortunately, an MSP can help you navigate all the variables so you can get the most value for your money. Find out how purchasing workstations from your MSP can benefit your business.
Purchasing additional workstations may sound simple, but in reality, it can be a difficult, time-consuming project.

You have to figure out what new equipment you need, specifications, vendors, contracts, warranties, licenses, and your budget. All in all, it's a project that requires a lot of time and IT know-how. But what if you don't have either?
Throughout our years of helping clients choose the best IT tools for their business, we at ITS have learned that people will always want the best and fastest equipment. Unfortunately, many of them don't necessarily know what that means.
One might be inclined just to get the newest model and leave it at that. Or worse, listen to a retail person looking to make a quick commission from the purchase of their high-end models.
Investing in top-of-the-line machines doesn't always translate to getting the best returns. In some cases, you might even be overpaying for something you don't really need.
That's where your managed IT service provider (MSP) can help. Not only do they know your network environment and business processes, but they also know what equipment and software will work best with them.
To help you better understand how MSPs can help you get the best value for your new workstations, we will take a look at the following:
Things you need to consider when buying a workstation
Benefits of purchasing workstations from your MSP
Things you need to consider when buying a workstation

Buying a new workstation isn't as easy as going to the grocery store and ticking the items off your list. A workstation is one of the more important purchases you need to make for your business. It's something your team will be using daily, so making sure you get the best equipment for your business is essential and will require a lot of effort and research on your part.
Specifications

It's important to determine what exactly you need the new equipment for. To do that, you need to consider what programs you plan on running, any special components it might need to fulfill its role, and if the machine is capable of handling the workload.
Business-Grade Equipment

Consumer-grade equipment is not built to last and can cause major issues down the line. Making sure that your equipment is designed to meet the high demands of your business is vital to keeping your tech and your business running smoothly.
Compatibility

Ensuring that your current network ecosystem is compatible with the new workstation is also something you need to consider. Incompatible or mismatched equipment can cause unforeseeable issues like preventing you from accessing your resources and limiting your actions inside your network.
Licenses and Warranties

Make sure you have the right licenses and the best warranties for your equipment. If possible, try to get manufacturer warranties as these usually last for longer and offer better value.
Budget

After factoring in everything listed above, you now need to determine your budget. Look for the best prices, which doesn't mean you're going to get the cheapest stuff in the market. Instead, look for value and what brings you the most bang for your buck.
Benefits of purchasing workstations from your MSP

MSPs often charge a flat fee for new workstation setup and installations. So they're not looking for the biggest and most expensive machines out there. Instead, they're looking for the highest quality and most cost-efficient ones that can effectively fulfill the role you need it for.
That's because they have a lot to gain by providing you with equipment that not only lasts longer but also meets the demands of your business. The fewer issues you have with your tech, the fewer calls you have to make to their technicians. That means MSPs make more money when your new tech runs well.
Let's take a closer look at some of the benefits you can gain when you purchase your workstations from your MSP.
MSPs will do the research for you

In order to ensure you are getting the most out of your tech, your MSP will do all the research for you. They will first determine what's key for your business, make sure that the new equipment addresses your needs, then scour the market for the right equipment at the best price available.
Your MSP's client account manager will then lay all this information out for you so you can make well-informed decisions for your new workstation. A big plus if you don't have time to do your own research or seek out the best deals.
Access to better business-grade technology
If you've ever purchased workstations before, you might be aware of how difficult it can be to source business-grade equipment. It's not something you will immediately find at your nearest Best Buy.

A good MSP will have great relationships with the best brands in the industry, and often they will have access to a much larger catalog of business-grade solutions to offer their clients.
Improves longevity
MSPs have access to longer and more robust manufacturer warranties. They will also act as liaisons with the brand should defects come up. That means you just need to call your MSP, and they will handle everything for you.
Not to mention, they will take the responsibility of ensuring that your new workstation is always secure, optimized, and running smoothly. That helps improve the device's life span.
No technobabble
MSPs aren't going to try to win you over with high specs or confuse you with technobabble. In fact, they will go out of their way to ensure that you understand why they are recommending a specific piece of equipment.
That's because their goal is to convince you to purchase a machine that meets your needs and would cause you the least amount of headaches in the years to come. Why? Because MSPs make more money, the fewer problems you have with your technology.
Your MSP knows your business
The account manager of your MSP knows your network environment like the back of their hand. That allows them to determine the most compatible solutions for your current systems. They also already have insight into your unique business needs, allowing them to address these better when recommending new equipment.
In addition, if your MSP has experience working with companies with similar circumstances as yours, they can offer you new insights into your tech that you might not have thought you needed.
Convenient transactions
Your MSP will most likely have multiple online and physical payment options in place to make transactions go more smoothly for their clients. That means you can simply view the invoice and either pay through their payment portal, online payment forms, or through a phone call.
In addition, when you purchase workstations from your MSP, you can expect your bill to simply be added to your monthly fee, which is a minor boon for your accounting department.
Another benefit you could take advantage of is when your MSP offers all-inclusive packages. These could cover all installation and service costs, so all you would need to do is pay for the new workstation.
Ready to get new workstations that meet your needs?
Let's admit it; everyone can buy their own workstations. However, if you don't think you have the expertise or you simply don't have the time to put into making a well-informed decision, then a reliable MSP can help fill that need.
That's because, based on our experience here at ITS, the better we help our clients in making sound decisions with their technology, the more successful we are in supporting them in the future.
Want to find out if you're getting the most out of your technology? Fill out this form for a free tech assessment.