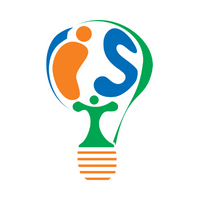 Why Do 88% of All Ransomware Attacks Hit the Healthcare Industry?
The healthcare industry is the target of 88% of all ransomware attacks. In this blog post, learn why the majority of ransomware attacks are hitting the healthcare industry.
Managed IT Service Providers know that no one is immune from cyber threats, but healthcare professionals are feeling particularly threatened. A recent survey revealed that 79% of healthcare professionals are concerned about the cybersecurity of personal data entrusted to them.
The survey, conducted at a Las Vegas health IT conference, underscored the extent to which the healthcare industry is worried about electronically protected health information.
Are Healthcare Professionals overestimating the effectiveness of their own cybersecurity?

When asked about the effectiveness of current cybersecurity regulation, responses were mixed. One-third (33%) of respondents said there is already too much cybersecurity regulation in the healthcare industry, while almost as many (29%) believe that current regulation is insufficient.
Despite the high level of concern, 68% of respondents said that they were confident their own organizations are protecting patient privacy and personal information. However, recent data indicates they may be overly optimistic.
Healthcare is the single biggest target of cyberattacks.
The healthcare industry is the target of 88% of all ransomware attacks in the United States, according to a report from NTTSecurity. As a result of those data breaches, the U.S. healthcare industry is paying a steep price, approximately $6.2 billion according to the Ponemon Institute.
Why are so many cyber threats aimed at the healthcare industry?
In much the same way that an infectious disease has a greater impact on victims with weakened defenses, cyber-attacks are more prone to attack computer networks with flaws in their security.
In addition, the healthcare industry has a history of paying off cybercriminals. After a ransomware attack, 70% of healthcare organizations have paid the ransom to get their data back, according to a survey by IBM.
What is the best prevention against cybersecurity attacks?
A report from the Ponemon Institute reveals that 89% of healthcare organizations have experienced patient data being stolen or lost in a data breach. But those data breaches are preventable.
Intelligent Technical Solutions is a Managed IT Services Provider dedicated to protecting your patient health information and keeping your organization HIPAA compliant. For a free in-depth network assessment, contact ITS today.