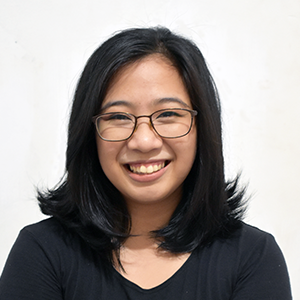 5 Best Managed IT-Service Providers in Chicago [Updated in 2021]
Are you looking for the best Managed IT service providers in Chicago? There are a lot of choices to choose from, but you need to know the best MSPs in 2021. Read the following article to know who the best MSPs in Chicago area.
---
Editor's note: This post was originally published on December 2, 2020, and has been revised for clarity and comprehensiveness.
2021 was a challenging year, as businesses have continued to adjust to the pandemic. With the shift towards a tech-heavy environment, more and more people have decided to let Managed IT Service Providers (MSPs) handle their technology.

But not only is it tiring to look for a well-managed IT services company to serve your business, but it's also quite time-consuming as well.
That's why we've taken it upon ourselves to help you find the best MSPs in Chicago for you. Although Intelligent Technical Solutions (ITS) is also an MSP and offers a full set of IT resources, tools, and services required to ensure that your company flourishes, we recognize that it is important to know your options.
Learn if Managed IT is the right solution for your business, read "Everything You Need to Know About Managed IT".

Chicago's Best MSPs in 2021
1. Switchfast Technologies
2. Framework IT
3. MXOtech Inc
4. Andromeda Technology Solutions
5. CMIT Solutions
Managed Service Provider

Website and Location

Quick Facts

https://www.switchfast.com/
4043 N. Ravenswood Ave., Suite 203, Chicago
Switchfast Technologies was founded in 2001 and since then has served SMBs (Small and Midsize Businesses). They offer the following services: cybersecurity, cloud integration & support, network setup & support, disaster recovery, internet and VoIP, and offsite & onsite support. They were also listed as part of Channel Futures MSP 501.
https://www.frameworkit.com/
700 North Sacramento Blvd, Ste 101, Chicago
Framework IT was founded in 2008 and offers Managed IT Services, IT strategy, cyber security, cloud computing, unified communications, VoIP set-up and maintenance, and business-class internet. They also claim they have a strategic process that aligns clients with data-driven best practices and rewards them with reduced pricing.
https://www.mxotech.com/
1101 West Adams, Suite A Chicago
MXOtech Inc. was established in 2005 and specializes in IT Networking, Hosting, Hardware and Software Systems Support, Portals and Sharepoint, Application Development, Reporting, Remote Access Implementation, and customization. They are proud to say they have a deep commitment to helping the customers grow.

https://itservices.wenetwork.
com/
1434 W. Olive Ave. STE 1, Chicago

Founded in 1994, Andromeda Technology Solutions provides Managed IT services, cloud services, and network infrastructure setup and maintenance of their clients. They have been serving professionals in many sectors for the last 25 years, and specialize in fostering legal, financial, and medical environments.

https://cmitsolutions.com/
73 W Monroe St., Chicago

CMIT is the #1 ranked franchise in Entrepreneur's IT Franchise Service category and was founded in 1996 by Georgia Jones as an IT training and support provider to individuals. It has locations all across the United States and provides services ranging from Managed IT to cybersecurity. In 2008, CMIT embraced the managed service provider model and focused on delivering IT support to local businesses.
Ready to choose the best MSP for your Business?
So again, the top 5 Managed IT Service Providers in Chicago are Switchfast Technologies, Framework IT, MXOtech Inc., Andromeda Technology Solutions, and CMIT Solutions.
As a Managed IT Service Provider as well, we at Intelligent Technical Solutions believe that you deserve to have all the relevant information to make an informed decision about your business.
While serving our clients all across Chicago, Phoenix, Las Vegas, and Los Angeles, we've encountered multiple questions about technology that we believe you should know the answer to. That's why we've created a learning center for you to explore topics about technology.
And before you bite the bullet on your MSP, make sure you've thoroughly vetted the business you've chosen. Make sure you've asked them the five essential questions before choosing an MSP.