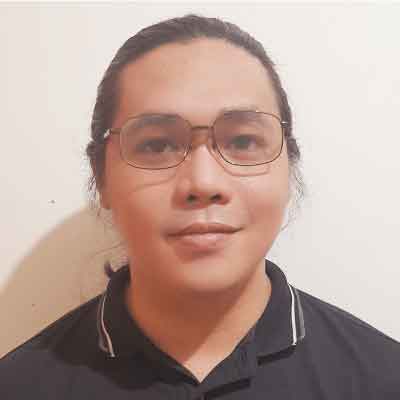 What Happens to My People When I Partner with ITS?
It's probably safe to say that your people are one of the most important aspects of your business. Over the years, you hand-picked them from hundreds of applicants, and they have proven themself with extraordinary qualities, which have helped you reach the level of success you have today. They have remained loyal to you and your company throughout the years and exhibited your organization's core values. Unfortunately, you also know that not all companies see them the way you do.
That's why we understand you might be worried about partnering with a larger managed service provider (MSP) like Intelligent Technical Solutions (ITS). "How will they treat my team?" you may ask.
Your worries are valid and are a very common concern. If you decide to partner with ITS, you should understand one thing: we value people. In fact, we've retained 99% of employees from over a dozen partnerships we've made through the years. There's a reason for that, and below, you'll read more about our approach.
Why Your People Matter to Us
ITS has a very strong collaborative culture that has allowed us to unify teams across different states and countries effectively. That didn't happen by accident. A key step in our process is ensuring the teams we partner with share the same core values.

"One of the most important criteria we have in considering a partnership is a cultural fit," says Adam Kerrigan, an ITS partner himself. Adam was the CEO of EndevTec prior to partnering with ITS in 2018. Now our Mergers & Acquisitions (M&A) Director at ITS, he has gone through the process and is working to bring together great people.
According to Adam, one of the ways ITS can determine alignment is through their interactions with the owner and their team. Those interactions can be very telling and tend to be a good judge of whether a potential partner aligns with the company's people-focused culture. "If we are out of alignment culturally, that's a surefire way to know a partnership is not going to work," he added.
Adam then went on to explain that the vision of ITS is to maintain happy teams, happy clients, and best-in-class performance. This means if ITS partnerships all began with kicking out employees, the attitude and behavior would go against the company's vision of maintaining a happy team. Instead, it would create a fearful environment that will hurt progress and productivity in the long term.
In considering a partnership with ITS, it's important to know that we respect and value your people as much as you do. We respect the loyalty you have developed and hope to build upon that at ITS.
What Happens to Your People After Partnering with ITS
Partnerships can feel like a very long and meticulous process. No one wants to add to the tedium by mixing the pot and ruining things that are already working. It's counterproductive. ITS wants to get the ball rolling and continue serving clients throughout the transaction process and after the partnership is finalized.
"We are a service-based company. It's safe to say that we need people to continue doing the exact functions that they were doing yesterday. Everything from technical support, onsite and remote support to accounting, collections, HR, and more," Adam says.

With that said, many MSP owners see the benefits of joining a larger organization: spanning different states and countries, departments, and technologies, a partnership will also present new opportunities for your team members. They will have more avenues to grow their careers and discover areas where they are passionate. In addition, it gives them access to people with a wider breadth of knowledge as they will be working with teams from different backgrounds and experiences.
So, the short answer to the question of "what will happen to my people" is: they will grow with ITS.
What Happens to People Who Don't Fit Our Culture?
As we've mentioned before, a partnership with ITS relies heavily on whether our core values fit. But what if you have people on your team that don't fit that mold?
It can happen, though uncommon. According to Adam, this is why: a company's culture flows from the owner. Owner behavior and values permeate all the way down the company's structure. Meaning, if someone from your team doesn't share your values, they usually won't last very long in your organization. However, in cases where, out of necessity, poorly fitting employees remain with your team going into a transaction, this can be an opportunity to release them back to the workforce to find a better-fitting work opportunity.
While ITS will strive to retain every high-performing member of your team, there are some instances where a select few are better off serving another company. Those cases, however, are few and far between. In fact, according to Adam, "We've had great success in the partnerships that we formed, and we've been able to retain 99% of the employees that have joined through partnerships."
Ready to Grow Your Team by Partnering with ITS?
Your team's future is a vital consideration when you decide to partner with another MSP. It's something we place a lot of value on, too. That's why when considering an M&A partner, it makes the most sense to join a people-focused organization dedicated to maintaining happy teams and happy clients, and delivering best-in-class performance.
If your team shares those same values, consider joining us. Schedule a meeting with us. You may also read stories from other business owners who have shared their experience partnering with ITS: