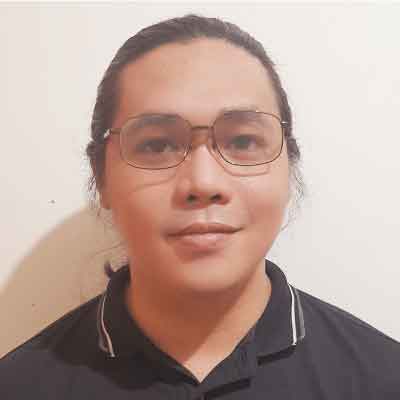 Attorney & Advisor: Do I Really Need One?
Many business owners seeking a partnership mistakenly believe the hardest part of the process is finding a company to partner with. Truth is, that's the easy part. The hard work begins as the transaction begins to materialize. You're going to be selling a company you've built from nothing. And for many, it's an experience that comes once in a lifetime. No one's expecting you to know everything. That's why getting a little help goes a long way.
But who should you get to help with the transaction?
Intelligent Technical Solutions (ITS) has partnered with dozens of companies in the past few years. In our experience, hiring an attorney with extensive experience in mergers and acquisitions (M&A) and an advisor specializing in technology M&A are both crucial to ensuring a transaction proceeds smoothly and efficiently.
To help you understand why, we spoke with Adam Kerrigan, our M&A Director. He was the CEO of EndevTec, a Las Vegas-based MSP, prior to partnering with ITS in 2018, so he has gone through the same process. Combined with his work in bringing together the past six acquisitions with ITS, Adam's experience makes him the best candidate to explain why you should consider enlisting both an attorney and an advisor for help.
Why It's Important to Seek Help from M&A Specialists
According to Adam, experienced, technology-focused attorneys and advisors ensure a higher transaction value and probability of success. They know the unique ins and outs of the process and can keep you up to speed during the entire transaction. He explains that, similarly, if you were selling your house, you would seek the help of an experienced real estate agent because employing an expert will:
Improve your chances of getting a better offer for your property,

Guide you adequately through the process, and

Watch your back for "gotcha's."
On the other hand, not having the right M&A team behind you can slow down the progress of the transaction.
Adam tells of a previous interaction where they were negotiating with a prospective partner: "The owner made the decision to hire an advisor and an attorney. That was the good news. The bad news was none of them had any experience with IT companies," he recalls. That means the other party had a steep learning curve regarding the nuances of a partnership between two managed service providers (MSPs). "Our attorney had to educate them every step of the way on contract language and the process of doing a transaction, jeopardizing the entire partnership," he adds.
While hiring the right M&A specialists can make negotiations more challenging for our team at ITS, Adam still recommends each prospective partner to go ahead and do it. We're experienced enough to understand that a seller having an advisor sometimes leads to a high purchase price for us (meaning more money in your pocket), but having the right advisor means the transaction has a higher success rate and speed to completion.
"In my experience, having an experienced M&A attorney and an M&A advisor helps ensure that a deal is completed successfully and on time," he says.
Why You Need an M&A Attorney
It's universal; if you're going to deal with contracts, you'll need an attorney.
A legal team is indispensable for the transaction. But as we mentioned before, you can't just bring in your business attorney because you trust them. They need to have expertise and experience with M&A. It's a whole different ball game.
"An M&A attorney is the person who is going to handle the contracts. They'll assist you in negotiating the legalities and the terms of the actual written document. They'll also help you understand the deal from a legal standpoint and ensure that the transaction is done properly and legally. Going with your standard business attorney is a big mistake," Adam explains.
Why You Need an M&A Advisor
While getting a lawyer to help with the transaction is a given, getting an M&A advisor is often overlooked. That is unfortunate, considering the complexity of partnership transactions.
An M&A advisor can help you navigate the complexities of the process, which can impact accounting, tax, legal, human resources, and other aspects of the partnership that might be brand new to you. You'll encounter new concepts, nuances, challenges, and decisions you've never considered.
An advisor will educate you and bring you up to speed, which is an important responsibility for you to accept when coming to the negotiating table. In addition, they provide an empathetic ear for you when the stress of the process starts to wear you down.
"Having somebody on your side that you can vent to, that you can talk to, that you can strategize with is a great resource. 'Deal fatigue' is a real thing, and having someone in your corner is vital," Adam says. He knows because when he was partnering with ITS, an advisor was something he felt could have helped him a great deal through the process.
"If I'd hired an advisor experienced in M&A transactions, especially for the IT industry, that would have given me peace of mind," he says. "I probably would have gotten a more advantageous deal. I would have had more understanding of what was happening. My stress would have been lower because I wouldn't be running a business and doing the transaction at the same time. Frankly, it was a mistake for me to go without an advisor, so it's something I strongly recommend for anyone considering M&A," he explains.
Want to Learn More Ways to Make the Transaction Go Smoother?
Closing the deal with a new partner can be a difficult and stressful process. It's hard to navigate the complexities, especially when it's not a process you handle regularly. Getting help from an attorney and an advisor with experience in M&A can help you make smarter decisions for yourself and your company in the long run. In addition, they can help alleviate your anxiety and give you peace of mind.
If you want to learn more about how to make the transaction go smoother, schedule a meeting with us.