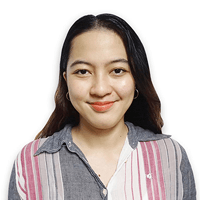 Top 5 Managed Security Service Providers in Tempe (2023)
Cybersecurity is one of the most critical aspects of business success. In order to ensure your day-to-day operations run smoothly and safely, you must create a secure environment for your organization and clients. Yet as much as cybersecurity is a priority for most businesses, not all businesses have enough people and expertise on the subject matter.
This is where Managed Security Service Providers (MSSPs) come into play. An MSSP takes all the security tasks off your hand and lets you focus on what you do best–serving your customers and growing your business.
But how do you choose the right MSSP for you?
As a Managed Security Service Provider ourselves, we understand how crucial finding the right MSSP partner is for your business. That is why at Intelligent Technical Solutions (ITS), we continuously provide our readers with helpful articles that find the best MSSPs in different US locations to make the search easier.
5 Managed Security Service Providers in Tempe
We selected the following Tempe MSSPs to include in our list based on their years of service and experience, notable awards and accolades, and unique service offerings. Check out our top Tempe-based Managed Security Service Providers in alphabetical order, namely:
AccountabilIT

Bensinger Consulting

Blackpoint IT

Kudelski Security

Tempe Technology
Below is a detailed analysis of what each MSSP can offer.
1. AccountabilIT

Year founded: 2016
Description:
AccountabilIT is an industry-leading MSSP that offers broad-spectrum managed services to small to medium-sized businesses. Their expertise lies in securing systems, providing a 24/7 end-user service desk, and ensuring compliance at every level. As a Microsoft Gold Security Partner, AccountabilIT also guarantees clients the full value of every Microsoft solution by working as an extension of the organization and not just as a service provider.
Notable awards and accolades: Microsoft Threat Protection Advanced Specialization
Services offered:
Managed Detection and Response

Security Event Remediation

Endpoint Detection and Response

Microsoft 365 Modern Workplace Security

Government Cloud and GCC
Main office location: 8660 East Hartford, Suite 110, Scottsdale, AZ 85255
Service locations: Phoenix, Arkansas, India
2. Bensinger Consulting

Year founded: 2009
Description:
As Arizona's leading cybersecurity expert, Bensinger Consulting offers advanced Managed Security Services to local small and medium-sized businesses. Their services range from Dark web scanning to Network Security and Regulatory Compliance, and are available 24/7 to avoid downtime and maximize business productivity.
Notable awards and accolades: Harvard Business Expert Forum 2017 (IT Innovator Award)
Services offered:
Darkweb Scanning

PII Protect Security Training

Network Security and Regulatory Compliance

Data Backup and Business Continuity

Managed IT Services

Password Management Services
Main office location: 625 W. Deer Valley Rd Ste 103-185, Phoenix, AZ 85027
Service Locations: Phoenix and other neighboring cities
3. Blackpoint

Year founded: 1977
Description:
With over 40 years of experience in IT solutions, Blackpoint guarantees to help businesses improve IT quality, efficiency, reliability, and, most importantly, cut down costs. They provide complete layered protection in one simple yet comprehensive security service and ensure that their certified technicians are available round-the-clock to minimize downtime and network risks.
Notable awards and accolades: UpCity Marketplace Top Managed Provider, Clutch Top Developer for 2020
Services offered:
Incident Response

Threat Management

Cybersecurity Awareness

Annual Cybersecurity Audit

Dark Web Scanning

Risk and Compliance
Main office location: 2320 W. Peoria Avenue, Suite B144, Phoenix, AZ 85029
Service locations: Dallas, Denver, Phoenix, Portland, Seattle, Spokane, Tucson
4. CMIT Solutions

Year founded: 1996
Description:
Completely Managed Information Technology or CMIT Solutions, Inc. focuses on multiple layers of cybersecurity protection, starting with a strong network perimeter, including managed firewall, active network management, and periodic network inspections. Once everything is set up, CMIT provides proactive monitoring of systems to detect and handle threats before they can cause damage.
Notable awards and accolades: 2022 Franchise 500 Ranked (ranked 1st in IT Services)
Services offered:
Managed IT Services

 

Data Protection and Backup 

Networking 

Hosting and Cloud 

Application Integration 

Security and Compliance 

IT Procurement 

Virtual CIO/CTO/CISO 
Main office location: 64 E Broadway Rd. Suite 200 Tempe, AZ 85282
Service Locations: CMIT has 240 offices in North America, including one in Tempe, allowing them to support companies with multiple locations. Click here for a complete list of their service locations. 
5. Kuldenski Security

Year founded: 2012
Description:
Kuldenski Security is a premier cybersecurity solutions provider that works with the most security-conscious organizations across the United States. They provide full threat visibility and data protection across all endpoints, IT, and cloud environments for faster threat detection and response. Kuldenski also specializes in personalized deep-knowledge solutions to ensure that its clients are up-to-date with suitable security tools and regulatory standards.
Notable awards and accolades: 2021 Bloor Managed Detection & Response Market Update (Winner), Gartner's Market Guide for Managed  Detection & Response Services (5-time awardee, 2017-2021)
Services offered:
Managed Detection and Response

Managed Vulnerability Scanning

24/7 Incident Response

Security Device Management

Security Compliance Training

Cyber Legal Support
Main office location: 5090 North 40th Street, Suite 450, Phoenix, AZ 85018
Service Locations: Phoenix, Dallas, and other neighboring cities. Check out their service location page for their international locations.
Ready to Choose the Best MSSP in Tempe? 
If you want to protect your Tempe-based business from potential risks and cyberattacks in the region, finding a suitable MSSP to partner with is a must. Fortunately, there are many MSSPs in Tempe that you can rely on. We've already given you five of the best in the area; your next move is to assess your cybersecurity needs and see if you can match with any of the five providers above.
As a Managed IT Service Provider for nearly twenty years, we know how important it is to choose a good fit. You deserve a partner you can trust and who can meet all your tech needs.  
Take a look at some of the five essential questions you need to ask before making your choice. And if you'd like to learn more about our managed IT services and what sets ITS apart as an MSSP in Tempe, visit our Managed IT page.