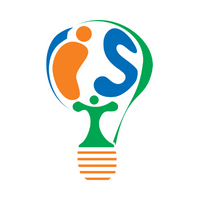 Protect Your Network Against Malware in One Easy Step
The FBI advised everyone with a router to turn it off, and then turn it back on again. In this article learn more about one simple precaution, which should take only a minute, that can save your computer network from the malware known as VPN Filter.
Restarting the computer won't help, managed IT services experts warn. The router itself must be turned off and then turned back on again, which reboots it.
New malware attacks like VPN Filter can afflict millions of computers. A complete security audit helps keep your business safe from cyber threats.
Who should reboot their routers?

The FBI precaution applies to small business owners, homeowners, or anyone else with a router.
Any router manufactured by Linksys, Netgear, or TP-Link should be rebooted immediately. Although not all routers are susceptible to VPN Filter, it's wise to reboot every router as a precaution.
For added security, managed IT services providers recommend also changing your network password.
What is VPN Filter malware?
VPN Filter is the latest in a new class of malware from a group that may be connected to the Russian military, according to the FBI.
The first stage of the attack is to infect the router. Once the malware is established in your router, it will attempt to take over other parts of your computer network.
As the attack progresses, hackers can gain control over all devices connected to that router's Wi-Fi network, eventually building a massive network of corrupted devices.
At least half a million devices around the world have been affected by the malware so far, according to the Wall Street Journal.
Why unplug your router?

It may not seem like unplugging your router and plugging it back in again would be effective against a sophisticated malware threat. But this simple action resets the router, which thwarts the malware and forces it to start the infection process over again.
Stay safe and secure with a Managed IT Service Provider.
If your router is more than 15 years old, it should be replaced with a newer device that can be automatically updated against threats such as VPN Filter malware.
Intelligent Technical Solutions can help. ITS is a leading managed IT services provider. Find out how ITS can protect your computer network against VPN Filter and other threats. For a free security audit, contact ITS today.