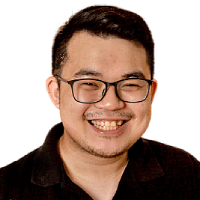 How a Password Manager Protects Your Business [Video]
It's critical for business users to have unique and strong passwords across all their accounts. In this video, learn how password managers help make this happen.
---
1:00 What is a Password Manager?
A password manager is a software application that securely stores and manages passwords, usernames, and other sensitive data. Password managers use encryption to protect your information and provide a secure, easy-to-use platform for accessing your account credentials.
1:27 How can a Password Manager protect your business?
Stronger passwords

Secure sharing

Multi-Factor Authentication

Centralized management

Reduced risk of human error
3:52 Are there risks when using a Password Manager?
Password managers have been hacked before. However, good password managers remain extremely difficult to hack because they use the latest encryption technology and zero trust architecture.
---
Now that you know how to protect your network from hackers by using a password manager, you can confidently safeguard your accounts with strong, unique passwords for each of your online accounts without having to remember them all.
If you want to learn more about what your business can do to stay secure, be sure to check out our article entitled "5 Cyber Security Tips for Small Businesses."