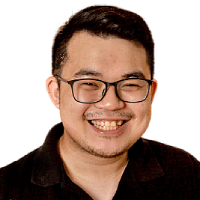 How to Get Rid of a Computer Virus? [Video]
The first step to ridding your computer of a virus is knowing it has one. In this video, we'll break down the steps to deal with a virus and ensure your computer is healthy and ready to use whenever you need it.
---
After watching this video, you'll be able to:
Learn how do you deal with a computer virus

Know the steps to protect your computer
"Computer virus" is usually the term most people use when referring to malware or malicious software. Malware or malicious software is the umbrella term for any and all kinds of software that does harm to a computer.
All computer viruses or malware usually have the same goal of making money illegally for the Malware creator. They can make money in many ways. These ways are dictated by the kind of virus a computer is infected with.
There are actually billions of computer viruses in the wild. But if we list down the most prevalent kinds, they are:
Adware

Spyware

Ransomware

Cryptojacking malware

Potentially Unwanted Programs (PUPs)
Unfortunately, some of the symptoms of viruses are not as clear.
They can easily be mistaken for other computer problems like an old computer or slow internet. However, if you know what to look for, you'll determine if your computer has a virus.


For other malware-related resources, please visit the ITS Learning Center.