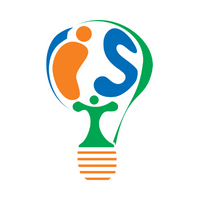 Has Cyberbullying Increased During the Pandemic?
Kids and teenagers, collectively, have been online more in 2020 than in previous years. There have been state-wide shutdowns, natural disasters, and a transition to remote learning for numerous school districts across the country. Digital devices, online gaming, and social media have become lifelines for kids and teens to connect with and communicate with their friends, especially when they can't see them in person or see them in school. With more and more kids and teens online, is cyberbullying on the rise as well?
Cyberbullying is bullying
Unfortunately, this is not an easy question to answer. Cyberbullying is bullying that takes place over digital devices like cell phones, computers, and tablets. And it can come in the form of text messages, forums, social media, online games, and other apps. In other words, cyberbullying is a tad harder to spot, especially when many adults are trying to balance working from home and supporting remote learning for their child at the same time.

That said, the opportunity for cyberbullying to become more prevalent exists and doesn't seem to be going away because:
More time is being spent online
Many people, including kids and teens, are feeling a level of stress that they haven't felt in the past
State-wide shutdowns and remote learning can feel isolating and create fragmented relationships
Digital supervision may be unintentionally lacking
Typical, non-parent support networks like teachers, coaches, and guidance counselors, are not as easily available due to remote scenarios
And, to add to the concern, one study indicates that a great majority of kids (around 81% of those included in the study) think that bullying someone online is easier to get away with than "traditional" bullying.
Essentially, the country's current situation has created the perfect storm of criteria for cyberbullying to increase...if we do nothing.
Signs A Child May Be Bullied
Because cyberbullying can have lasting effects on children, like anxiety, depression, and PTSD, it's important for parents and guardians to know what to look for to determine if cyberbullying is taking place.
Changes in eating habits or sleep patterns
Decreased self-esteem or feelings of helplessness
Mood changes, becoming anxious or agitated
School avoidance or a decline in grades
Device avoidance, social media avoidance, or no longer wanting to play a favorite game
Depression
Physical complaints like a headache, upset stomach, etc.
Knowing the signs is a good start for parents and guardians. There are other things that can be done as well.
What Parents And Guardians Can Do

Talk to your kids and teens about cyberbullying
Limit screen time and establish guidelines for using online gaming and social media
Talk to your children about the stress they may be feeling and their emotions over the current situation
Brainstorm ways to deal with stress, like exercising, being mindful, and meditating
Teach your children how to

be cyber wise

Encourage connections with their friends – even if they cannot see them in person, video chatting can go a long way towards staying connected
Be open, and encourage your children to be open with you as well
Make it a habit of checking into the websites your child is visiting, review who their online friends/contacts are, and look at online conversations to ensure cyberbullying isn't taking place
Understand the resources available to you, including

cyberbullying.org
Signs That Your Child May Be A Cyberbully
It's also crucial for parents and guardians to know signs that may mean their child is the one doing the cyberbullying.
Being secretive about their online habits and what they do online
Looking nervous or acting jumpy
Putting their device away when someone comes near them
Becoming abnormally upset when devices are taken away
These are signs that are worth investigating further.
Protect Your Child
Cyberbullying exists. The criteria for cyberbullying to increase are in place. Help prevent it from happening by taking precautions and providing your child with a safe space to talk about potential issues and their feelings.
At Intelligent Technical Solutions, we want our readership to learn how to have a better relationship with the technologies in their everyday lives. Subscribe to our blog if you want to read more fact-based internet safety tips and expert insights on improving your digital well-being.