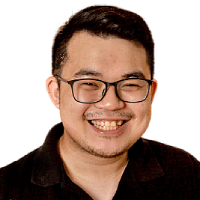 What is a Fake Job Scam? [Video]
Fake job scams are on the rise and are a threat not only to job applicants but also businesses. Learn what they are and how to protect your business by watching this video.
---
0:55 What is a Fake Job Scam?
Fake job scams are basically illegitimate job postings created by bad actors to string along unemployed applicants hoping to better their lives. Scammers bank on an individual's hope of getting their dream job to exploit them. Victims go through a false job application process that ends with them giving out something of value, like money or personal information.
1:32 How do Fake Job Scams threaten businesses?
The primary targets of fake job scams are unemployed individuals, so it might be hard to imagine how it can damage businesses. However, it still has devastating effects on businesses, particularly their reputation.
Unknowing companies are pulled into these fake job scams when malicious actors pose as affiliated recruiters. Even if it's without their knowledge, their reputation remains at risk for as long as their names are being used.
2:23 How to protect your business from Fake Job Scams?
Regularly monitor websites

Provide clear guidelines for job seekers

Promote security awareness

Enlist the help of public relations (PR)
---
Fake job scams are just one of the many cyber threats that endanger businesses. To learn more about the other cyber threats to look out for, be sure to check out our article, 4 Major Cyberthreats That Business Owners Should Be Aware Of.