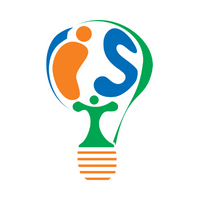 7 Questions to Ask to Ensure Mobile Compliance
More than one-third of companies fail to adequately secure mobile devices against cyberattacks, according to a new survey by Dimensional Research. Worse, nearly one in four companies (24%) don't even know whether they've experienced an attack through mobile devices.
What is the key to ensuring long-term security and compliance in a world of mobile devices? As data increasingly move outside the borders of your corporate network and onto mobile devices, you need a strategy to keep that data safe. Start by answering these questions.
7 Crucial Questions to Ask About Mobilizing Data
1. In our organization, what kinds of data need to be accessible on mobile devices (and what doesn't need to be accessible)?
2. Who needs access to this mobile data, both inside and outside our organization?
3. What kinds of technology solutions do we need to consider in order to make this data mobile-accessible?
4. Does making this data mobile-accessible require moving to a cloud provider?
5. If so, can the cloud provider provide the level of security we need to keep this data safe and maintain compliance?
6. What would be the consequences to your organization if this data became hacked, lost, encrypted, or stolen?
7. What will be our strategy to continuously monitor the computer security of our mobile-accessible data?
How to Develop a Mobile Compliance Strategy?
The answers to these questions will form the core of your mobile compliance strategy.

At a minimum, you need to know: which assets need to be protected, how you will protect them, and what the impact would be if those assets aren't properly protected.
Your Mobile Compliance Needs Are Unique
Because every organization is different, you may find that your ideal solution involves a number of different components. The most common include a mobile device management (MDM) product, and possibly data loss prevention (DLP) technology.
Both MDM and DLP can add complexities in the form of continuous streams of alerts and notifications, which may require investing in a security incident and event management tool.
To build a mobile data solution that meets your compliance needs, turn to Intelligent Technical Solutions. ITS is one of the leading cybersecurity companies and offers complete solutions to keep your data safe, protect your company's confidential information, and ensure mobile compliance. To learn more about computer security for companies, contact ITS today. We set up, maintain and secure the technology of small and mid-size businesses across the metro area. Our mission is to help businesses thrive by managing their technology.