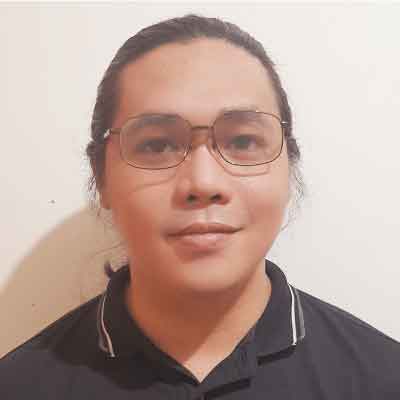 How and When to Audit Your Company's Cybersecurity Plan
Imagine yourself in this scenario: you implement the latest and most expensive security system for your business. It works well as it should, so you let it do its thing. However, after a few months, you receive notice that your security has been breached. It's frustrating, but there's one truth you have to accept: cybersecurity is not a one-and-done activity. It will always be an ongoing project.
That's because cyber threats are only growing more sophisticated each day. Not to mention, new vulnerabilities are always being discovered. The only way to ensure your network can keep up is by conducting a regular cybersecurity audit.
Intelligent Technical Solutions (ITS) is a managed security services provider (MSSP) that has helped hundreds of businesses set up and maintain their cybersecurity postures. In this article, we'll help you understand why you need to audit your cybersecurity plan regularly. To do that, we'll go over the following:

What is a cybersecurity audit?

How often should you conduct an audit?

How can you audit your plan effectively?
What is a Cybersecurity Audit?

A cybersecurity audit is a comprehensive review of your organization's IT infrastructure. It is used to probe your network of security vulnerabilities and determine whether your practices comply with relevant compliance laws, like the GDPR (General Data Protection Regulation). In short, it is a valuable tool to ensure that your network security works optimally and can protect your operations from new cyber threats.
Think of security audits as taking your car to the shop for a preventive maintenance service. It helps ensure your vehicle's safety features are working and prevents malfunctions that could cause catastrophic failures down the line.
You can conduct a security audit by forming your own team within the organization. However, the better option is to hire a third-party auditor, as they will be able to look at your efforts more objectively. Sometimes, organizations are even compelled to hire external auditors as part of their compliance requirements.
How Often Should You Audit Your Cybersecurity Plan
Audits are extensive processes that require considerable resources. That means smaller organizations might be less able to perform regular audits. As a rule of thumb, your business should try to conduct a cybersecurity audit at least once a year. However, that frequency could change depending on the following factors:
How sensitive is the data you're keeping?

Is your data accessible through internal systems?

How many and what type of network endpoints do you have?

How volatile is the current threat landscape of your industry?

What regulatory and legal compliance requirements do you adhere to?

How many resources do you have available for the audit?
Once you've answered the following questions, you'll get a better idea of how frequently you need to conduct cybersecurity audits for your organization. Larger enterprises might need more of them as a greater number of systems and more complex procedures carries an increased cybersecurity risk.
In addition, you should also conduct security audits whenever you make any significant operational changes, or a new compliance standard is released.
4 Steps to Audit Your Cybersecurity Plan
Here are the steps to conducting an effective cybersecurity audit:
1. Review Your Current Cybersecurity Plan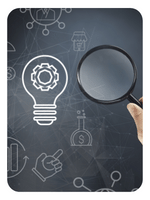 The first step you need to take is to conduct a document-based review of your existing plans. Check if your policies and procedures are up to date and ensure they comply with the latest regulatory requirements. You should also do some tests to determine whether your hardware and software are working as they should, according to your plans.
2. Reassess Your Risks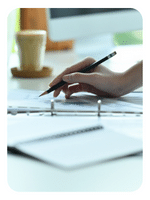 The next step is to identify any new threats that might have come up since you last developed your cybersecurity plan. New attack vectors may have been added to the list of threats that you need to defend against. Or, you might have added new assets like hardware, software, and servers that you need to account for in the revised plan.
Once you discover new risks or identify new vulnerabilities, make sure to note and address them in your documents.
3. Consider New Security Standards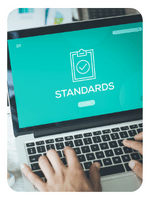 After going over your plans, you need to take an objective look as to whether they can meet all applicable classifications and security standards. Ask yourself whether your plan can pass the latest regulations and industry best practices. It's the perfect time to check how your current plans stand up to their ideal versions. That will help you see what systems or processes you still need or if there's anything else you are lacking.
4. Ensure Your Plans are Actionable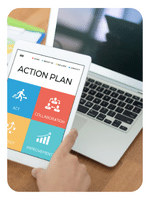 The final step is to make sure that your cybersecurity plan is actionable. To do that, it's best to consider how your team will use your plan during an emergency. Ask yourself the following questions:
Will your team know what to do if they discover a breach?

Where will they need to go to access the necessary information?

Who do they need to contact?

How long will it take before they can start addressing the source of the emergency?
From there, you'll be able to see whether parts of your plan need to be rectified in a way that serves its purpose of guiding your team to address a security incident effectively.
Ready to Audit Your Cybersecurity Plans?
A cybersecurity audit is a valuable tool that can help you keep up with the latest cyber threats and stay compliant with industry best practices. It keeps you from being complacent with your current efforts and pushes you to keep improving your security posture.
It's best to conduct an audit as regularly as you can. However, since it takes considerable resources to do it effectively, doing it at least once a year can benefit your business. You should also try to do it whenever you make significant operational changes or a new compliance standard is released. An effective cybersecurity audit can be done by taking the following steps:

Review your existing plans

Reassess your risks

Consider the latest security standards

Ensure your plans are actionable
At ITS, we've helped hundreds of businesses conduct cybersecurity audits. Find out how we can help you review your cybersecurity plan by scheduling a meeting with one of our consultants. You can also check out the following resources for more info: