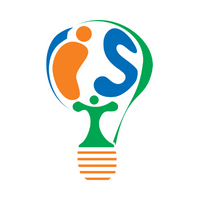 SLAM Method [Video]
To catch a phish, you need your wits and a good mnemonic device. Enter the SLAM method...SLAM stands for Sender, Links, Attachments, and Message. These four key pieces can help you spot a phishing email before you grab the hook. In this series, we'll break down the key components of this mnemonic device so you can use it out in the wild successfully.
SLAM METHOD: "S" IS FOR SENDER
In general, the sender of an email can tell you a lot about what the email is regarding. If the sender does not match the request of the email, you may have a phishing scam on your hands.
SLAM METHOD: "L" IS FOR LINKS
Since the dawn of email, links have been the line that hooks the phish and draws them in. Viewing the destination of a link can certainly help you with verifying if that link is legitimate or not, but scammers have begun hiding their links within buttons, so as to not make it immediately apparent where the link might be taking you.
SLAM METHOD: "A" IS FOR ATTACHMENTS
As with links, attachments in emails delivering malware are a tale as old as time. If a stranger rang your doorbell, handed you a package, and told you to open it, you would do no such thing. Unless you know the sender, are expecting a package, and are sure of the contents, mysterious boxes left at your door are often cause for concern. Attachments are like the brown cardboard box that cloak the contents inside.
SLAM METHOD: "M" IS FOR MESSAGE
When you think about it, the whole point of an email is to receive a message. Often these messages are action based and/or time sensitive. Phishing messages are no different. Scammers want you to act RIGHT NOW, with their messages intensifying the immediacy that the desired action needs to take place.