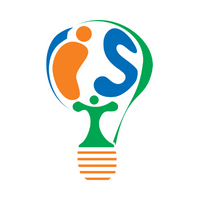 Is Running Your PC with Admin Rights Bad for Cybersecurity?
Running a Windows OS with administrator rights allows you to install, uninstall, and make other changes to your computer.
You may ask, "Why is this not a good practice?"
Leaving your computer in admin mode opens you up to many security risks including viruses and malware that can potentially damage your business.
You'd think that running your PC with administrative rights would be the most secure way to operate. After all, you seemingly have total control over your system, with the ability to make changes and updates that others are unable to perform. However, running your computer as a member of the administrator's group actually opens your network up to Trojans and other cyber security risks.
How Are You Vulnerable as an Admin?
Think about everything you do on your PC. You surf the web, check your emails, work on projects, and access your confidential data. However, do you really know the security of the sites you're visiting or the emails you're opening?

Trojans can infiltrate during the simple act of visiting an unfamiliar site or opening a questionable email attachment. If you're working as an Administrative group member, you've unknowingly given Administrative access to any Trojans or any other cybersecurity risks you may have picked up.
What Damage Can Trojans Inflict?
Once in, these threats gain the ability to reformat your hard drive, delete your important files, or create a whole new account with Administrative privileges, hijacking your entire system.
What's more, if you're a part of the Domain, Enterprise, or Schema admins group, an infiltrating Trojan gains the ability to create a new domain user with admin rights, putting your schema, configurations, or domain data at risk!
How Can I Mitigate Trojans and Other Cybersecurity Risks?
Intelligent Technical Solutions recommends adding your domain user account to the Users group only and not to the Administrative group to run your routine tasks. This includes running programs and surfing the web.
If you need to perform admin tasks, use "Run as" to start the program you need administrative credentials for. Doing this allows you to complete any administrative tasks without putting your data or system at risk.
The only things you should do as the administrator are performing operating system upgrades or configuring your system parameters. In this case, it's recommended that you log completely off and then log in again as an administrator, complete the tasks, and then log completely out again.
Other Options to Improving Your Cybersecurity
The team at ITS is well versed on how to keep your systems completely secure and protected against unwanted Trojans and other nasty threats waiting to destroy your system. We can configure your accounts for you, so you won't have to worry about setting up your Administrative accounts properly to mitigate your cybersecurity risks. We also run assessments to see where your network is most vulnerable to threats and help you close the gaps that leave you unprotected. With ITS managing your security, you'll rest easy knowing your data is safe and in the best hands for your business.