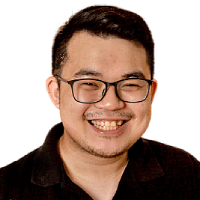 NSA-Recommended Best Practices for Securing Your Home Network [Video]
As more business users work from home, it's critical for them to secure their home networks. Thankfully, the National Security Agency (NSA) released a Cyber Information Sheet that outlines the Best Practices for securing your home network, which we'll go over in this video.
---
1:05 What are the NSA's recommendations for securing devices?
For software and hardware:
Upgrading to a modern operating system and keeping it up to date.

Securing routing devices and keeping those up to date as well.

Implementing WPA3 or WPA2 on your wireless network to keep communication confidential.

Implementing wireless network segmentation.

Employing firewall capabilities.

Leveraging security software for a multi-layered cybersecurity defense.

Protecting passwords, which includes using a password manager.

Scheduling frequent device reboots to minimize the threat of non-persistent malicious code on your personally owned devices.
For IT processes, you can start:
Limiting the use of the administrator account.

Safeguarding against eavesdropping, which may include limiting sensitive conversations when you are near baby monitors, home assistants, and other audio recording toys.

Limiting administration to the internal network only.

Ensuring confidentiality during telework.
2:49 What are NSA's recommendations for online behavior?
Following email best practices, including avoiding opening attachments or links from unsolicited emails.

Upgrading to a modern browser and keeping it up to date.

Taking precautions on social networking sites, such as avoiding posting personal information and reviewing the security policies and setting from time to time.

Implementing strong authentication safeguards.

Exercising caution when accessing public hotspots.

Using separate devices for different activities and avoiding using personal accounts and resources for business interactions.
---
If you want to learn more about securing your home network, download our FREE ebook, 3 Types of Cyber Security Solutions your Business Must Have. It'll guide you on what other solutions you can leverage for your cyber security.