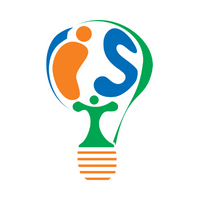 Is Confidential Data Safe on Company Laptops?
Lost or stolen company laptops are the third most common cause of confidential data loss, according to a NetDiligence study, behind only hackers and malware. Altogether, these three most common causes account for 58% of all exposed data. In this blog post, we recommend taking security precautions with your company laptops.
1. Limit the number of company laptops.
2. Remove as much confidential data as possible from laptops.

Any protected information that doesn't absolutely need to be on a laptop should be wiped. Since standard procedures may leave traces of data behind, you should coordinate with managed IT service providers to wipe all protected data.
3. Use a virtual private network to access confidential data.

Instead of storing sensitive information on the laptop, use a secure VPN to access it remotely.
4. Require two-factor authentication.

Before allowing access to sensitive information, require users to provide two-factor authentication. This typically involves using a number-generating token in addition to a password.
5. Use a self-destruct function.

To protect sensitive information, consider using an "auto-destroy" function that will automatically wipe the laptop when it is reported stolen.
6. Train employees on laptop security best practices.

Always keep an eye on your laptop in public. Never leave your laptop visible in a car; keep it locked in the trunk. Never pack your laptop in checked baggage unless instructed to do so by airport security. Taking simple precautions like these can often prevent expensive confidential data losses.
Protect your company laptops and all of your other IT assets.
Since 2003, Intelligent Technical Solutions has been a leading managed IT services provider. Find out how ITS can increase your security and reduce your IT costs. Contact ITS today.