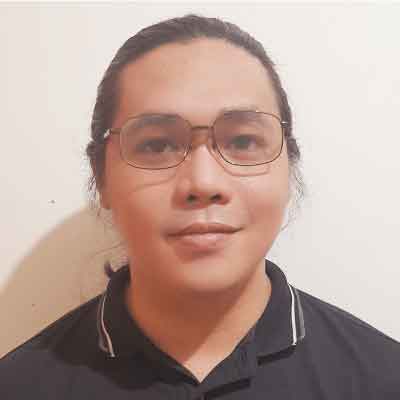 Facebook's Meta Rebrand: 3 Facts Your Organization Needs to Know
You've seen the news, and probably even the memes; Facebook is rebranding to Meta. It's a big decision, and like all big decisions, it has massive implications. So you're probably left wondering, will Meta affect my business page and Facebook ads?
Many of us have been through it. If your organization has ever managed its own Facebook page, you'll know that changes in the platform can cause a butterfly effect that can force you to overhaul your social media ad strategy. It can sometimes be innocuous, like minor layout tweaks for business pages. Or, they could be far-reaching ones like the sharp decline of organic reach in favor of paid reach.
You already know that a rebrand is not as simple as changing your name and switching out your logo. It's a massive undertaking that can alter your company's ethos, goals, and focus. That's why there are so many voices weighing in on Facebook's decision. It's a big decision that's plagued by controversy. Is it a smokescreen to avoid scrutiny from lawmakers or a legitimate step toward the future? The jury is out.
At ITS, we've been keeping tabs on this story because we like to keep ahead of emerging new technologies to provide the best solutions for our clients. And according to Meta (Facebook), their rebrand is all about the metaverse, a possibly game-changing concept.
To help you understand how Meta and the metaverse can affect your future marketing efforts, we'll take a look at some of the most important things you should know about the rebrand.
3 Facts You Need to Know About Facebook's Rebrand to Meta
There is a lot of information to unpack from the keynote of Meta CEO Mark Zuckerberg at Facebook Connect, the company's virtual and augmented reality developer conference. With that being said, here are some of the more important ones that can have an impact on your future marketing efforts:
1. Facebook is Betting Big on the metaverse

Facebook's rebrand represents a shift in the company's goals and focuses from Facebook to the metaverse. "From now on, we're going to be metaverse first, not Facebook first," Zuckerberg said. That statement got many marketers worried, especially those who have invested heavily in their social media marketing efforts.
However, the metaverse isn't a threat to marketing. Instead, it has the potential to become a new unexplored avenue for it. To find out why let's dive into what the metaverse is exactly.
What is the Metaverse?
The metaverse can be difficult to explain. It's a lot like asking someone to explain what exactly the internet is. In some aspects, you could even say that the metaverse is a fancier version of the internet. It's a set of virtual spaces where you can create and explore with other people who aren't in the same physical space as you.
The one major distinction is that the metaverse will employ new digital platforms that include the following:
Real-time 3D computer graphics and personalized avatars

A variety of systems designed for person-to-person social interactions

Support for users creating their own virtual items and environments

Links with external economic systems so people can profit from virtual goods

New designs for virtual and augmented reality headsets
In simplest terms, if you ever imagined yourself wearing a pair of headsets and going inside the internet, the metaverse would be very similar. And that presents new opportunities for marketing.
2. Your Facebook Business Page Likely Won't Be Affected

If you're worried that the rebrand can bring changes to your Facebook marketing, don't worry. Not yet, anyway. The social media platform will still run the same as before, your ads included. And, the metaverse is still a long way away, so there are no major changes in the short term. However, the rebrand might bring better marketing opportunities in the near future.
If you're familiar with how much ads cost on Facebook, you'll know that they are relatively cheaper compared to Google. That's because Google has limited searches, which means there is a restriction as to how many ads they can show per day. That creates intense competition between marketers, driving the prices up for desired spots.
On the other hand, Facebook was able to lower its ad prices by expanding and acquiring other platforms where it can show advertising content. If you add the number of active users on Instagram to Facebook, you have a billion more people to target with marketing campaigns.
That brings us to how the rebrand can improve your marketing opportunities.
When Zuckerberg first announced their new name, he said that the current one couldn't possibly encompass who they are and what they hope to build in the future. And that's true. Consider all of the companies Facebook has acquired since they started; you have WeChat, Instagram, Oculus, and more. With the addition of metaverse, you now have a highly diverse set of services that goes well beyond Facebook.
That also means that they can now buy more companies under the Meta brand, which will help lower the cost of ads and allow marketers to tap into wider audiences and platforms.
3. Facebook is Still Doing Okay, For Now

Despite Facebook being in hot water with lawmakers and the sharp drop of (13% in the US) teen users, Facebook is still one of the best social media platforms for marketing.
In a study by Pew, 72% of all American adults still use the social media platform. At the same time, separate research by Uswitch found that Americans use Facebook (58 minutes per day on average) more than any other social media platform.
So even after all the controversy, Facebook as a social and marketing platform is still performing well despite the challenges it's currently facing. How it will fare in the years to come, however, is anyone's guess.
Want to Find More Interesting Tech Articles?
The parent company may be transitioning to Meta, but for the most part, Facebook will remain the same. At least for now, your ads will continue to run properly, and your marketing strategy will remain the same. But do watch out for the metaverse. It might just bring new opportunities and a brand new era for social media.
At ITS, we take pride in keeping up with the latest tech news and making sure our clients understand how it relates to their business. For more tech articles like this, check out our learning center.