Sign Up For The Free VoIP Webinar & You Could Win A Giant Portable Hard Drive For Smartphones & Tablets:
VoIP Phone savings are real but for most businesses who don't know much about VoIP.
VoIP can soon work out to be expensive if not implemented correctly & If you don't understand this ever changing technology. With our FREE VoIP Phone Savings Webinar You Will Learn How Our Clients Save 50%+ per year on their business phone bills switching to VoIP.
ITS is hosting this VoIP - Phone System Savings webinar to you how business telephony has evolved & how most businesses are paying thousands per year for business telephone lines when they really don't have to.
When:
[Wednesday, 23rd September 2015 | Thursday 24th September]
Location:
Free Live Webinar Sign Up - Watch the webinar live - Sign Up Today - All You Need Is A Internet Connection.
Time:
[2:00 p.m. – 3:30 p.m.]
We'll explain in simple, non-technical terms how VoIP works as well as the pros and cons for business owners just like you."
During This FREE VoIP Webinar You'll Discover: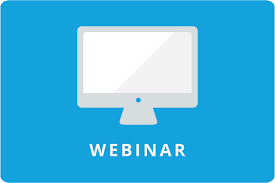 What VoIP is and how it benefits businesses today.
Answers important questions about VoIP for your business.
How to know if VoIP is right for you.
The 3 most common, costly mistakes business owners make when choosing a new phone system – and how to avoid them.

If you are at all interested in saving thousands per year on your business telephone calls, you MUST watch this FREE webinar to learn about VoIP & the immediate business savings you can achieve simply switching to VoIP.

Webinar attendance Is Limited 25; Register Today:

Due to space limitations, we will be limited to the first 25 signups who register and will be secured on a first come, first served basis.

FREE Giveaway With This VoIP Webinar

Sign up now & you could stand a chance of winning this Jackery external battery for Smartphones & tablets.

Jackery Giant+ is the world's largest capacity portable external battery with dual outputs designed for extending mobile device battery life. Sign up today & you could win this giant portable external battery.

About The Presenter:

Meet Dale Krause your presenter for this FREE VoIP Business Phone Savings webinar. Dale is passionate about technology and has spent the last 10 years studying, learning & implementing everything he can for his clients & businesses in order to keep them protected.

Dale has spent years Learning all the cool tricks mastering his skills about VoIP & IP Telephony and now shares them with his readers and ITS clients. Dale is now sharing his expertise, sharing all his little known & guarded secretes with the world on how to best secure their networks and keep their computers running at optimal levels & now you too can learn from this leading expert when it comes to saving your business thousands per year switching to VoIP.

Fill Out the Form To Reserve The Seat
To attend this FREE Webinar sign up below
Complete The Form Below & Sign Up Today:
Meet Your Presenter:

Dale takes super complicated technical information and break it down into little easily understandable chunks, Dale never uses geek speak and makes computers & network easy to understand. Dale is an author published in Infinity Business Magazine's Technology issue featuring computer security.