Customer Service Representative
Provide excellent customer service with the potential to make great money!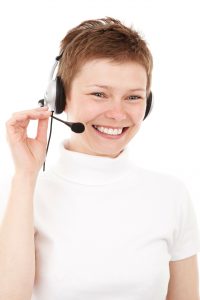 We offer ongoing base salary and commission to our customer service representatives. We are looking for candidates that have a passion for customer service and love building relationships with clients. If this sounds like you, we need to talk.
JOB DESCRIPTION:
Working with clients to build relationships and promote our services. Meet with clients to uncover new business opportunities, analyze client needs and create supporting documentation to outline these needs.
THE COMPANY:
Intelligent Technical Solutions resolve technology issues for businesses specifically related to servers, data backups, disaster recovery and ordering equipment. Our products include managed services, cloud, Internet, and VoIP.
JOB REQUIREMENTS
- Great people skills
- Willingness to learn
- Strong drive to succeed
- Ability to work collaboratively
COMPENSATION:
- Base pay and commission based on sales
- Paid approved educational advancement programs
- Benefits like Health, Dental/Vision coverage, Life Insurance and supplemental insurance available
- Matching 401k
- Paid Vacation / PTO
- Lunch provided by a professional chef every day
- Safe, clean, and fun work environment
To apply for this exciting opportunity please take our 60-minute skills assessment here: http://www.ondemandassessment.com/verify/apply/BDyRAAD/nwPTwPa