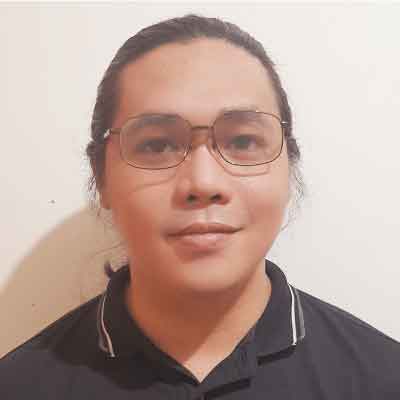 How to Manage Office Spaces for Capacity Planning During COVID
Many businesses have begun transitioning back to onsite working arrangements. Unfortunately, the pandemic is refusing to let up. New variants of the virus are leaving businesses to continue straining to meet social distancing regulations for their office spaces. Ensuring that your office has enough space for your team to move around and remain productive is a massive undertaking. Worse, we might be in it for the foreseeable future.
Unpredictable outbreaks are still occurring around the world due to new variants. You can expect that social distancing policies, or some form of it, will be the new normal for businesses, at least for a while. In addition, it could also prompt regulatory bodies to ensure that businesses will continue to have contingencies that consider social distancing to minimize the impact of another health crisis.
The logical next step is to invest in systems and policies that will make the capacity planning process much easier. At ITS, we've helped businesses make the most out of their technology. From our experience, a good system implemented properly can make any process go more smoothly, and that includes managing office spaces.
In this article, we'll help show how you can improve your capacity planning process with the help of new tools and good practices.
How to Manage Workplace Capacity During a Health Crisis

When managing workplace capacity during a pandemic, it's essential to find common ground between complying with social distancing regulations, maintaining an effective team onsite, and keeping your people safe in the process. It's not an easy task. Thankfully, with the advancement of new software and technology, you now have access to several tools which can help.
Here are some of the things you can do to manage your work capacity during a pandemic effectively:
Measure Your Employee Threshold

Figure out exactly how many employees you have, then measure it against the number of people who can stay inside your office space. You might already know the number of people allowed in your building previously. However, those numbers can change depending on the situation. For that, you can refer to your local municipal website for guidance.
Once you have the exact numbers necessary, you should then figure out how your workflow will be affected by social distancing regulations. Try to decide which teams can work fine remotely and which ones might need to be on site. You can also choose to spread out your team's shifts to keep the number of people in the office at a steady volume.
To help implement remote work, you can invest in employee monitoring software so you can still gather insights on your team's productivity. Just make sure you roll it out properly, or your team might lose morale.
Apps like Time Doctor and Hubstaff are good examples of employee monitoring tools. Both are easy to implement and incorporate with many of your existing systems.
Organize Your Team's Shifts

Managing shifts is already a challenging task, but it can be a mind-numbing activity with strict social distancing regulations. It can be likened to playing musical chairs with twice the number of people as chairs with the goal of ensuring everyone gets a seat. That's where you need to be creative with shift schedules. If you are able to do that properly, you can keep your team productive while ensuring you don't go past your space's employee threshold.
To help you manage the monumental task, you could try shift management tools. Those will allow you to see a visual calendar you can use to compare your team's different schedules, which you can manage accordingly. You can choose to stagger shifts or do rotational shifts to reduce the volume of people on site.
The best tools are those that are easy to use, fit your budget and integrate well with existing systems you may have. If your workplace is already on a Microsoft ecosystem, Shifts comes free with Microsoft Teams. Other great options include Quickbooks, Homebase, and BambooHR.
Create a Floor Plan that Accounts for Social Distancing
Maximizing floor space is now more vital than ever, especially with social distancing measures in place. Ensuring that your team can work safely onsite requires you to reorganize your floor plan to make the best use of available space. You can check out the Center for Disease Control's (CDC) guidelines to help you with organizing your new floor plan that accommodates social distancing rules.
You can also try space management software to help you manage and design the floor space before your team goes back onsite. Apps like Microsoft Visio are great tools to help you visualize your space. You can also try Microsoft Search's features which can help you create or update a floorplan that can serve as a map for offices and communal spaces.
Automate with Occupancy Management Tools

Occupancy management tools provide real-time and historical occupancy data for occupancy-enabled locations. They can show how many people are in certain areas of your workspace, enabling you to adjust or plan accordingly to comply with social distancing regulations. Your team onsite will also be able to see how busy office spaces are in real time so they can make informed decisions about where to go.
Apps like Occuspace and Tango are great examples of occupancy management tools.
Ready to Implement Effective Office Space Management?
Transitioning back to the workplace requires a lot of careful planning and updates to your existing spaces, but they are worth investing time and money in. Not only can they help you manage spaces during health crises, but they can also help improve your workflow once the pandemic fades away. You can also keep them as contingencies because you never really know when another virus or variant will wreak havoc yet again.
At ITS, we've helped clients transition from onsite to telework setups, and we've also provided support for businesses transitioning back to their workplaces. Find out how we can help you make that transition more seamless. Schedule a meeting with one of our experts.