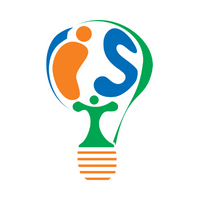 Is Your Company IT Resilient? 4 Steps to Take Now
When Hurricane Harvey dumped 50 inches of rainfall in Texas, what allowed major data centers in Houston to stay up and running was IT resilience. Sooner or later, every business inevitably faces some kind of disruption, whether from a natural disaster or cyber threat. Does your business have the IT resilience to stay operational in the worst of times?
IT Resilience Is More Than Backup and Recovery

Years ago, it was enough to back up and recover your data. But today's demands require the ability to quickly recover performance and functionality as well.
A reliable backup is only the cornerstone of IT resilience. You also need to maintain continuity in your applications and the infrastructure your business needs to run them. IT resilience allows you to keep essential IT services up and running throughout any kind of disruption.
Disaster Recovery or IT Resilience?
Disaster recovery as a service (DRaaS) is gradually being supplanted with the idea of IT resilience. One of the reasons may be because the word "disaster" implies that it's a catastrophic event too rare – and too expensive – to worry about.
But with the pernicious growth of ransomware and other cyber threats, the risk of disruption is anything but rare. The bottom line is that it doesn't matter what causes downtime. What matters is whether or not your business can recover quickly.
4 Ways to Boost Your Company's IT Resilience
1. Determine the total cost of downtime.

This includes not only lost revenue but also lost productivity and business opportunities. Most companies (57%) have no idea how much downtime would cost them, according to research company Forrester.
2. Calculate end-to-end availability.

Figure out exactly what it will take to ensure that your data is continuously available under any circumstances.
3. Find the right technology match for your business needs.

Making smart IT investments requires an informed strategy because there is no one-size-fits-all solution.
4. Team up with IT support.

True IT resilience depends on leveraging all available expertise and technology, inside and outside your business, to keep your essential IT services up and running.
Backup Isn't Good Enough
Today, simply backing up your data isn't sufficient. To stay operational and competitive, your business needs to keep mission-critical IT services up and running around the clock. Find out how our world-class IT support can make your business IT resilient. Contact Intelligent Technical Solutions today.
Intelligent Technical Solutions is an IT Support Company, we offer 24/7 live tech support. Our plans range from basic to premium plus total care support.
Our mission is to help businesses thrive by managing their technology.
Contact us to get a 2 Hour FREE Network Assessment.