Tech Support Jobs
Application process includes: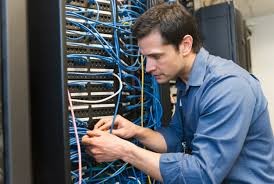 - Job History
- Quick Math, Reading, and Memory Test
- Simple Technical Test
- Typing Test
About Us:
We are cool company with a young staff that likes to have fun while we work. Our dynamic Las Vegas team is looking for high integrity people that are experienced and dependable.
Requirements:
• Great phone skills
• Passion for IT
• Have a sense humor
Technical Requirements:
• Experience providing computer and network support
Responsibilities:
• Fulfill internal and client facing technical requests
Benefits & Values:
• Competitive base salary
• Health, dental, and vision coverage provided
• Paid Time Off
• 401k with matching
• Certification training and test assistance
• Lunch provided every day
Application process takes roughly 90 minutes) Visit: https://www.ondemandassessment.com/link/index/JB-3VRDYFCSR?source=itsasap&u=100563
This position does require your full-time attendance at our Las Vegas office.