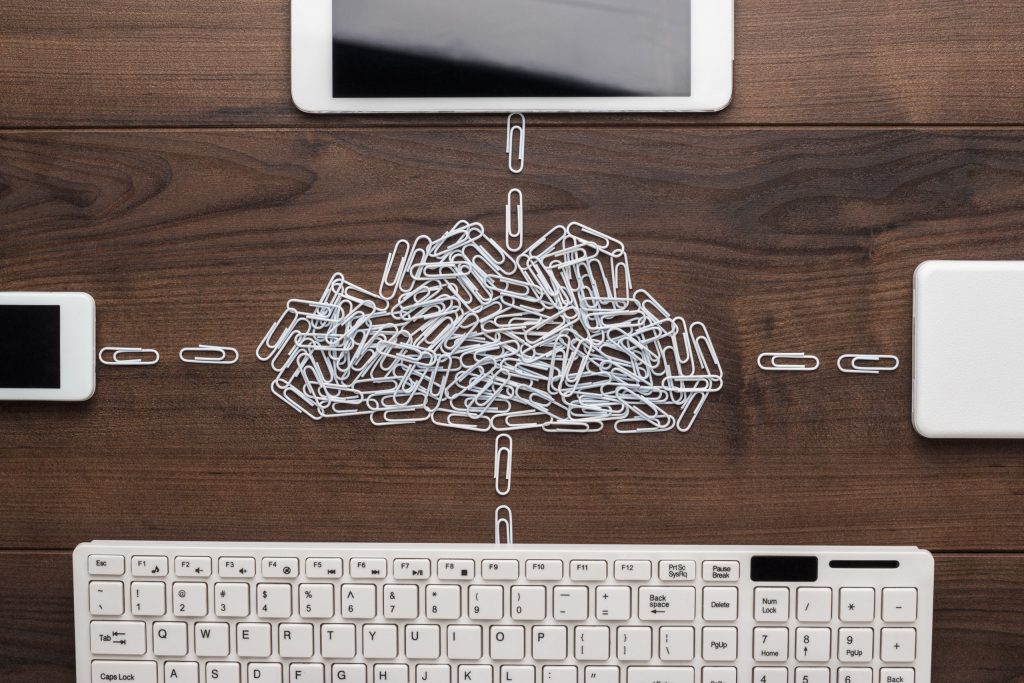 In this article, we will learn the top 5 reasons to migrate to the cloud right now:
1. Financial benefit of moving to the cloud
2. Improves security
3. Environmental benefits
4. Increased health protection
5. Ruthless efficiency
Covid-19 has been a rough wake-up call for all businesses. Companies that did not have a digital strategy in place have suffered a great deal, many shutting their doors permanently. To thrive, as the pandemic has highlighted, organizations need to look beyond a data-first strategy to a cloud-first strategy.  
Cloud computing is the delivery of IT resources on-demand over the Internet. It has a pay-as-you-go pricing scheme. Instead of buying, owning and maintaining physical data centers and servers, you can access your database from cloud providers such as Microsoft Azure on an as-needed basis.  
Forward-thinking companies that recognized and invested early in digital and cloud technology have experienced double-digit growth.  
Website conversion rates have increased dramatically, and  apps created have recorded a number of downloads over the quarter.
These results confirm the belief that making investments in the right areas of business are resonating with clients and customers alike. 
Here at ITS, we are helping fast-growing businesses move to the cloud.  
We saw it as a definite trend before the pandemic, and even more so after. We see first-hand and understand how critical this is to any business.  
Here are the top five reasons why this move should be considered for your IT system and business.  
Reason 1: Financial Benefit Of Moving To The Cloud

Business optimization requires the nimble, elastic infrastructure that the cloud supports.  
Cloud replaces a multitude of servers that require expensive overhead and a large number of staff to maintain, providing numerous business and operational advantages over the legacy data warehouse.  
It allows you to be more competitive and flexible in the way you interact with your customers. Business questions can be answered faster and cheaper -- with increased quality.  
Reason 2: Cloud Computing Helps Improve Security
How would you like to work with Amazon instead of buying from them all the time?  
With Amazon Web Services, an increased layer of protection is obtained by using their hosting system. The same goes for Windows and other top Cloud Hosting companies.  
This protection, along with your in-house IT guy and trusted managed-IT service provider would create three layers of security for your priceless company data.  
It's the same as guarding your house with a private security guard, a roving community police officer dedicated to your neighborhood, and the US Army.  
Ok maybe we exaggerate a little bit but you get the picture. 
Reason 3: Environmental Benefits Of Cloud Computing
Before UBER, we all had needed to buy vehicles. It was that simple.  
But what did UBER do? It made us realize that we only need transportation at certain times of the day, but the maintenance and gas consumption and emission of daily commute are constant.  
With cloud computing, the removal of your servers have a domino effect: less energy consumed, less plastic and metal parts needed (to manufacture your server), less IT people in your office, and fewer people mean fewer cars to drive, less gas consumed, less pollution in the air, and so on.  
You can imagine a multitude of benefits. 
Reason 4. Health Protection with Increased Social Distancing
Now that your server is online, there is no need for your IT guy to keep going to the office to protect and secure your physical servers. Some companies even need their server rooms in constant temperatures while some need physical security guards on the premises at all times.  
These were not only acceptable, but it was standard operating procedure pre-pandemic.  
This is certainly not the case now and in the future.  
Your employees would also have no need to access information from the same server while in the office, giving them the freedom to work from anywhere around the world as long as there is a reliable internet system.  
Reason 5. Cloud Increases Efficiency By Deploying Workloads To The Most Cost-Effective and High-Performing Locations
Cloud can play a critical role in optimizing IT—deploying workloads to the most cost-effective and high-performance locations as performance, cost structure, or security requirements shift.
Time and expense savings have allowed companies to concentrate substantially on customer service.
In the professional services sector, for example, moving your data and infrastructure to the cloud helps you to have a far more personalized customer experience.  
You have access to client data in real-time, giving you an intimate knowledge of their needs, and able to make timely business decisions.  
You can easily monitor the "information" chain.  
You can scale up or down your IT needs depending on the time of year, holiday schedules and seasonality, or in today's case, force majeure events such as pandemics and public rallies.  
These cloud data centers are much superior to what we've seen before, enabling companies to access the wealth of their data in real-time. 

Want to read more about the cloud? Read related articles here:


Now Is 
The
 Time 
To
 Invest 
In
 Cloud Migration
Cloud adoption is a global trend and a business model that disrupts industries around the world. It offers convenience, cost savings and near-permanent uptime compared to on-site infrastructure. Thanks to the advantages of cloud migration, analysts expect public cloud infrastructure and services spending to rise to $500 billion by 2023.  
For your business, it would help you save money, increase efficiency, help the environment, keep your employees safe and your company's data receives an added layer of protection as well.  
Let Professionals Do It
No system is perfect.  
There are a lot of things that can (and will) go wrong with cloud migration, and basic guidance is not enough.  
Investing in legitimate outside support is important.  
In a post on her personal blog, Gartner analyst Lydia Leong recently shared what she learned from years of client conversations.  
She pointed out how external experts are accelerating and improving cloud adoption while also cautioning against low-quality aid.  
Leong also cautioned against organizations handing over strategic planning to outside parties entirely; it must be a collaborative effort. 
In other words, pay for premium help. But it has to be collaborative.
Contact ITS now and be ahead of technology, and future pandemics. Protect your business from the present and more importantly, for what's ahead.
Ready To Move To The Cloud With ITS? ITS time.  
When it comes to moving to the cloud with a managed-IT service provider in Las Vegas, Los Angeles, Phoenix and Chicago, ITS is the managed service provider to partner with.