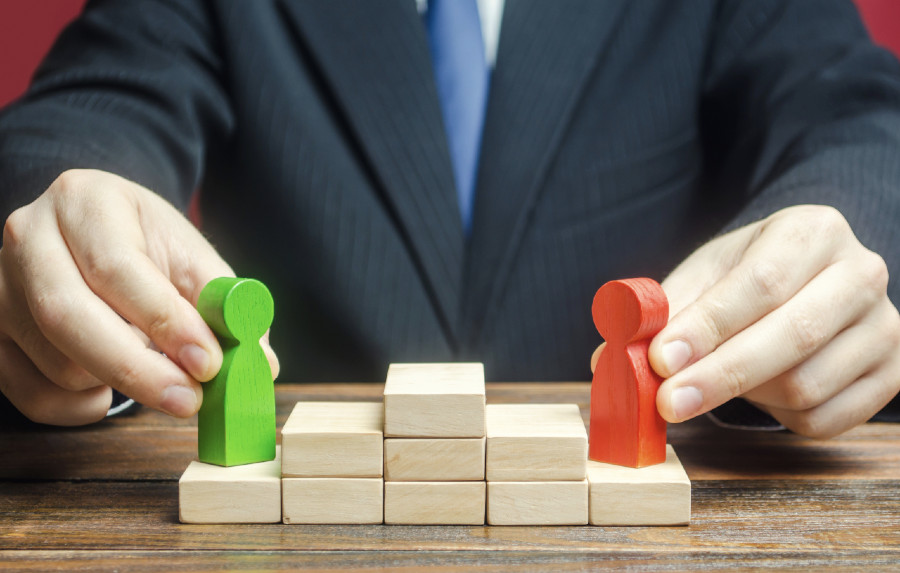 In this article we will learn: 
• The business model of break/fix providers: project-based
• The business model of managed-IT service: contract based
• Which model is best for your company
"Can't I just pay you for this project?" 
 "What's considered a project?" 
 These are the two most common questions we receive at ITS.
We completely understand why. 
 Here at ITS, we have had a lot of conversations with fast-growing businesses that are transitioning from break/fix to managed-IT services. 
We've also had conversations with companies that have thrived under the break/fix arrangement since the beginning, that do not need to change the status quo. 
We'd like to help you with this article on how to best distinguish the differences between the two by showing the business model of both. More importantly, determine what's best for your business. 
The Break/Fix Model: No Break, No Fix
The break/fix model is project-based. 
What is a project? 
In IT repair, projects can be defined as specific tasks and undertakings that must be done and/or accomplished. 
An example would be: 
Your company just bought ten brand new computers. 
You need these computers to connect to one another. 
No one in your company can connect them using Google. 
This is the time the break-fix tech is called: to connect the computers and have them sharing files with each other, etc. 
In this case, the project is quite clear. 
The term "break/fix" refers to the fee-for-service method of providing information technology (IT) services to businesses. 
Using this method, an IT solutions provider performs services as needed and bills the customer only for the work done. 
The service may include repairs, upgrades, or installation of systems, components, peripheral equipment, networking, or software
As the name suggests: no break, no fix. 
Managed-IT Services Business Model: No Break IS The Fix
"Why can't you just fix this problem for me?" 
When a bone is accidentally broken, the ER doctor fixes it and provides a cast for protection and healing. 
After the cast has been removed, therapy and rehabilitation begin with the supervision of the rehab doctor. 
The same goes for managed-IT services. 
The reason why Managed-Service Providers (MSP's) can't do one-off projects with no contracts: it is not their business model.
In the same way that rehab doctors and physical therapists can't be healing emergencies in the emergency room, ER doctors are not part of the rehabilitation process. 
This business model of preventive, proactive, and real-time maintenance is at the heart of managed-IT service programs. 
This arrangement is a service contract where the customer pays a fixed price for the services provided by the plan and pays extra sums for maintenance or any work not covered by the plan.
Ever sat inside your plane half an hour before takeoff? 
Look outside the window and what do you see? 
Loads of airplane technicians checking each part of the plane, making sure the flight goes smoothly. 
I even saw a pilot check the plane tires himself before takeoff. I didn't know if I was going to feel good that the pilot was this detail-oriented, or concerned that the pilot is checking plane parts himself! 
As you can imagine, a delayed flight can mean lots of losses for the airline company for that day. 
But a damaged plane would result in a shutdown of flights, incurring even more losses for grounded planes, or worse: loss of lives. 
Which Model Is Best For Your Company
Each business model is apt for specific business scenarios. 
I once worked for an office equipment exporting company and it was perfect for the break-fix model. 
Why? 
Because the company had very basic operations in terms of technology: the only time we had to go online was to check our emails and browse competitor websites. 
Our warehouse manager checked inventory daily, and emailed daily records to the sales team. 
If anything computer-related broke down, it would be the perfect time to call the break-fix guy. 
There are a few benefits to the break-fix model. 
It's a good model for issues that you believe to just be one-time issues, such as setting up new hardware settings. 
It can also prove cost-saving for companies with simple IT requirements.
In the example given above, basic emailing and browsing with minimal users do not require much preventive maintenance.  
Paying out only if you need service will theoretically save you some money. 
The managed-IT service provider business model is more suitable for companies that are heavy database users, information-dependent, technology-driven, etc. 
A great MSP keeps abreast of new techniques and innovations, allowing them to deliver sophisticated solutions to help the company minimize manual tasks. 
And you won't have to think about decoding all the technological jargon—and MSP can make sure the complicated solutions are quick and easy to understand.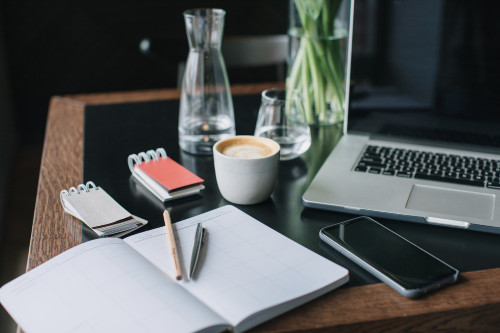 Because of this, not only does your company get to easily incorporate the new tools and procedures, but you won't have to invest a lot of money to get them.
Essentially, the IT team is responsible for taking a holistic view of the IT market environment and aligning technology-based solutions with priorities and opportunities for growth. 
There are various levels of technological competence, from simple troubleshooting to more sophisticated network management. 
An MSP with considerable technological experience can be invaluable in performing this role for you.
They will take your hands on the strenuous task of maintaining your IT infrastructure, and their engineering talent pool will bring advanced or specialized expertise to your in-house IT team. 
Partnering with an MSP is a simple way to increase your team's security, networking, and communication capabilities without burning a hole in your wallet.
An Important Thing To Think About For Your Business: Real Talk
Break/fix service providers have added interest in taking longer to fix the problem and raise the number of callouts as their primary source of revenue.
When they deal with each problem on a case-by-case basis, callout fees are the only consistent cost the company knows about in advance, and anything else is apparent only after obtaining the final invoice.
Furthermore, the break/fix model would not allow service providers to invest in the company's networks or digital infrastructure.
The biggest network losses of the company are the biggest profits of the service provider, so there is no need for a break/fix provider to be interested in the potential growth of the business operations. 
If a break/fix company could give you infrastructure that lasted forever and didn't break, they'd be putting themselves out of business.
Why would they? 
No break, no fix. 
Related articles: 
Get It Back To You
Remember: conducting a cost-benefit analysis is the best way to assess what manpower you need when it comes to IT management.
The main aim is for you – the growth-focused leader – to bring you back to running your company and not think about the next failed technology in your office.
ITS's comprehensive solutions are fully controlled, safe and accessible, leaving you with extra time and peace of mind.
Get your machines back to work for you.