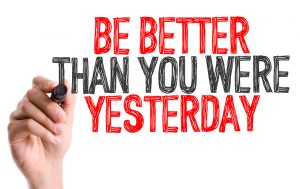 One thing we strongly believe in is when there is a problem, there is also a solution which can help improve things and make them better,  In the midst of shutdowns for many of our clients, we are getting more nimble and creative in making sure these clients have the support they need.
We serve our clients with amazing IT support, IT services, managed IT, business VoIP, and other services in Las Vegas, Chicago, Phoenix and Pasadena.  We talk to businesses of all shapes and sizes and we see some of these businesses working with their staff to really make a difference for their future.  Other businesses are looking at ways to improve their IT or find tools to help them grow.  If you are looking for a managed IT company, we would love to chat or teleconference until visits on site are again allowed.
In the meantime, here are some great books and tools to help yourself and your team grow (rather than looking at pandemic charts all day!)
Mindset - In this book, the author talk about the importance of a willingness to improve over thinking about just being naturally good at something.
Impact Theory University - Learn how to plan and execute your goals with this interactive training course.
Linchpin - This book may be more applicable now than ever before.  It speaks about how to make yourself so important people can't let you go.  It is a book about striving to be the very best employee or business possible because that is how you can create extra value.
Now, for us, what does this mean when it comes to your network.  First, it means when we work with customers, we make our offering scaleable.  So when people are reduced (which may be happening now) and then added here shortly, we can adapt our offerings to support the staff you actually have.
Next, we have a passion to protect data from both the inside threats and the external threats.  As people are working from home for many companies, there is a problem, many of these employees are using their own laptops to login to the servers.  If this happens and the laptop has been hacked, then that puts the server at risk.  (Think social distancing).  So it is really important before any device gets used on your network to have your IT professional look at the unit and scan it and make sure the operating systems are up to date (for example, not using Windows 7 or Windows XP).
Finally, there will be a lot of questions as some staff are at home and not familiar with how all this will come together and what to avoid.  We have tools to help train your staff to not click on things that are associated with malware, viruses or ransomware.  It is really important the employees are trained because there may not be the same firewall at their home as there is at the office.
We hope you enjoy the resources we are providing, and if you need IT Support or IT Services in Las Vegas, Chicago, Pasadena or Phoenix, please let us know!