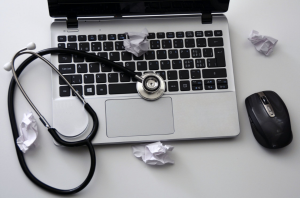 If you are in Las Vegas, Phoenix or Los Angeles and have a company with many computers, you have a choice to make between hiring your own IT staff or hiring a company who specializes in IT Support. Both methods are very common and we love helping companies who want to outsource their IT department.
When is the best time to outsource the managed IT for your company?
If you only have 10 to 25 hours a week to give to your IT guy
You want expertise from a whole team of tech geeks and not just one person
You want to know your company will run smoothly, even if your IT guy needs to take a few weeks off for a personal emergency.
You want a fixed per seat cost to support your IT
You don't want the headaches of patched together IT Support
We support many amazing businesses in Las Vegas who raise the bar for their clients because their IT gives them important information and doesn't just cause work or problems.  We view ourselves as your trusted partner in the IT world and we exist to ensure you get the best service, the best deals and the most peace possible knowing it is our job to execute your IT agenda.
Please give us a call today to chat with an expert about IT Support, IT Services, or Managed IT in Las Vegas, Los Angeles or Phoenix!