Digital transformation can make your Las Vegas business more agile, more efficient, and more innovative, putting you head and shoulders above the competition. That's why so many local businesses choose a Las Vegas managed IT services company to manage their digital transformation.
It isn't easy to overcome the unique challenges of going digital. Patrice Perche of Fortinet spoke about digital transformation at the Accelerate 18 IT services event in Las Vegas last month. "It takes collaboration," Perche said, in order to manage "all those pressure points no organization can successfully answer alone."
Before undertaking a digital transformation strategy, consider these three top strategies for going digital with managed IT services.
1. Use digital distribution as a starting point for digital transformation.
Making your products and services available online opens up new channels to your customers. But don't make the mistake of thinking a digital distribution channel is a substitute for actual digital transformation.
Just because your product and services are available digitally doesn't automatically prepare your business for the competitive pressures of the new digital world. In order to realize true opportunities for innovation and growth, your Las Vegas business needs to move away from legacy systems and outdated business models. A Las Vegas managed IT services provider can show you how.
2. Take the incremental approach to digital transformation.
Looking ahead to the changes working through your industry can lead you to set overly ambitious goals for your digital transformation efforts. That could lead you to channel resources into digital strategies that ultimately don't pan out.
Rather than try to take on too much transformation at once, it's better to adopt an incremental approach. Testing changes first, as you go along, helps establish proof of concept that minimize wasted effort and keep your budget in check.
3. Utilize a Las Vegas managed IT services company to speed up your digital transformation.
As emerging technology transforms the digital landscape, it's more important than ever to outsource your needs to a managed IT services company. Leveraging the expertise of a team of certified IT experts frees up your internal staff to focus on mission-critical initiatives. That makes your business more agile, accelerates your digital transformation, and positions your company for digital success.
Intelligent Technical Solutions is a Las Vegas managed IT services provider that specializes in digital transformation for small and midsize businesses. If you're ready to lead your Las Vegas business into the digital future, contact ITS today.
Intelligent Technical Solutions is a Managed IT Services Company here in Las Vegas. We set up, maintain and secure the technology of small and mid-size businesses across the metro area.
Our mission is to help businesses thrive by managing their technology.
Contact us to get a 2 Hour FREE Network Assessment.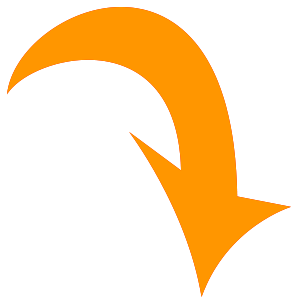 Get a FREE Network Assessment
Restrictions and limitations: FREE Network Assessment for businesses with 9+ users/workstations. One assessment per business. New accounts only.