Internet-connected devices, collectively known as the Internet of Things, can make the world smarter. But they can also open the door to computer hackers and cyber threats. Once a hacker gains access to a single connected device on your network, they could possibly access your entire system.
Last year, 100,000 infected internet-connected devices formed a widespread botnet involved in attacks on large companies such as Twitter, Netflix, Shopify, and Etsy. But now, Las Vegas managed IT services and cybersecurity experts are finding ways to fight back.
"Internet of Things.jpg" by Wilgengebroed is licensed under CC BY 2.0
Earlier this month, Las Vegas hosted the 25th annual DEF CON, billed as the largest gathering of underground hackers in the world. In one competition, hackers were presented with 20 internet-connected devices currently being sold with no known vulnerabilities.
By the end of the conference, hackers were able to compromise every one of the devices, and the severity of the vulnerabilities they uncovered surprised even the judges. After the competition, the findings were reported to vendors so that the weaknesses could be fixed.
But with new devices coming to market every day, how do you stop the Internet of Things from creating a gaping hole in your security?
Top 10 Internet-of-Things Security Tips from Las Vegas Managed IT Services
1. Think twice before connecting any device to your network. Is it really necessary for this particular device to have access? If not, don't connect it.
2. Don't allow direct connectivity to the internet unless you must. A web-facing connection is less secure and can present a greater risk.
3. Create separate network zones for internet-connected devices, to keep them isolated from critical networks.
4. Use an in-line proxy or content filtering system.
5. Change the default credentials on every internet-connected device.
6. Ditch the default password. Create strong new passwords for each individual device account, and don't reuse passwords.
7. Disable any unneeded features and services, especially those that are unsecured.
8. Find out whether a device can update its firmware or install patches. If it can't automatically update, that may present a security risk in the future.
9. Add internet-connected devices to your inventory list of IT assets, so that they are regularly checked and updated by IT support.
10. Make sure your events and logs are being constantly monitored by your managed IT services.
Smarter IT Support for Your IoT
While it's easy to get swept up in the excitement of new Internet-connected devices, it pays to protect your security first. Find out how Intelligent Technical Solutions, a Las Vegas managed IT services company, can help stop cyber threats, prevent security breaches, and keep your business secure. Contact ITS today.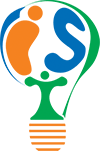 Intelligent Technical Solutions is an IT Support Company, we offer 24/7 live tech support. Our plans range from basic to premium plus total care support.
Our mission is to help businesses thrive by managing their technology.
Contact us to get a 2 Hour FREE Network Assessment.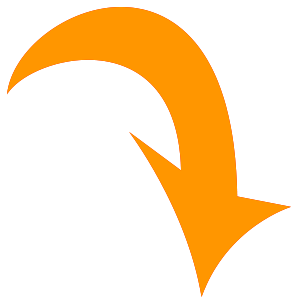 Get a FREE Network Assessment
Restrictions and limitations: FREE Network Assessment for businesses with 9+ users/workstations. One assessment per business. New accounts only.